Peter Reed Bedding is our Custom Line of English bedding. Please enjoy the photo's and information in our extensive catalog. For ordering, swatch requests, or more information, please give us a call at 1-800-634-2659, fax is 1-321-952-8481. We are also happy to communicate via e-mail, info@gerbrendcreations.com Thank you.
Thank you for looking over our latest collection of fine linens. Please call us with any questions or comments or to place an order, at 321-952-1551. Fax 321-952-8481 e-mail info@gerbrendcreations.com
Thanks for your interest.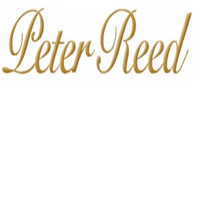 Peter Reed Catalog and Price List
Peter Reed is now shipped only Mill Direct. The prices you will see in the catalog are FOB UK. Any duties will be handled by FedEx and billed to receiver. Duties are minimal and usually less than 5%. Freight will be added to the Pro-Forma invoice prior to shipping. Please contact us for ordering, swatches, customizing etc... Allow 3-4 weeks for delivery. 800-634-2659